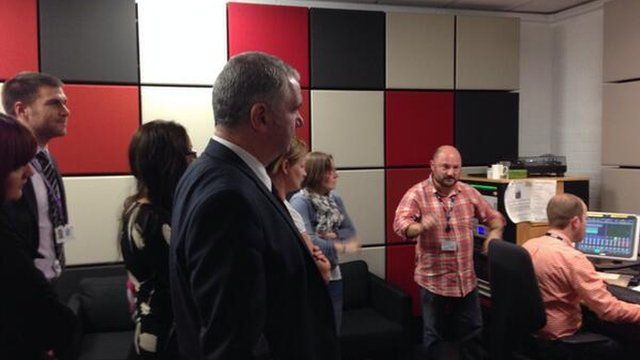 School Report on BBC Radio York
25 September 2013 Last updated at 13:40 BST
School Report 2013-14 has kicked off with a live launch on BBC Radio York. Teachers joined a School Report producer live on air to explain how the project works, and why they had decided to take part.
Sixteen local teachers came to Radio York for a tour of the newsroom and the chance to watch the launch broadcast live from the radio studios.
They also took part in a workshop to practice coming up with news stories and turning them into news reports. They left enthused and excited about the year ahead!
To sign up your school or find out more about the project please complete this form.