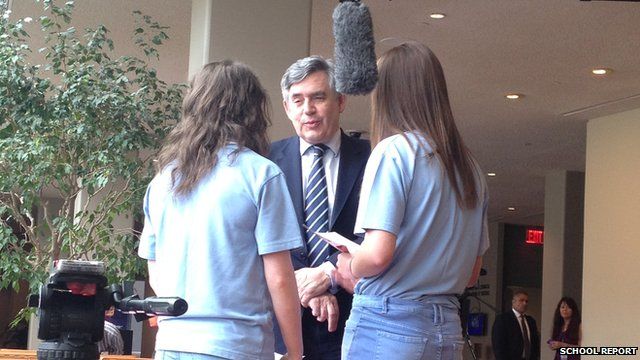 School Reporters interview Gordon Brown
22 July 2013 Last updated at 16:26 BST
Holly and Lauren from Bartley Green School in Birmingham were among hundreds of young people who travelled to New York to hear Malala Yousafzai speak at the United Nations.
They got the chance to interview Gordon Brown, the UN's Special Envoy for Global Education, and found out what he thinks needs to be done to ensure young people get the chance to go to school.
Mr Brown told them that if enough people tell their leaders education is important, things will change and urged people to take action to support the campaign for global education.
You can read more about Holly and Lauren's trip - including their reflections on what it was like to interview Gordon Brown - in their behind-the-scenes diary.