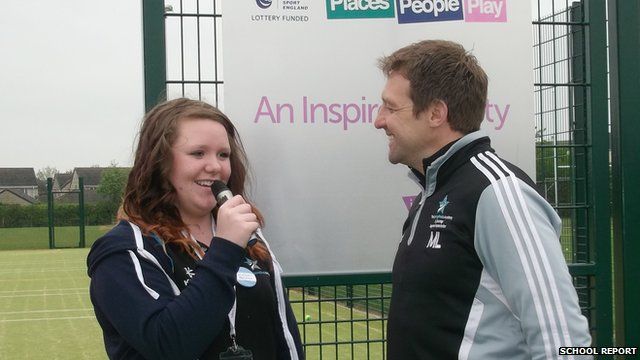 School Reporters investigate the importance of school sport
22 July 2013 Last updated at 10:50 BST
School Reporters Emily and Ashley from The Springfields Academy investigate why sport is important at their school.
They interview teachers and students about why sport matters to them.
The young reporters also spoke to their school Principal Mr Williams, who was one of four teachers from across the UK who were asked to give evidence at the Education Select Committee's inquiry into school sport and the 2012 legacy.