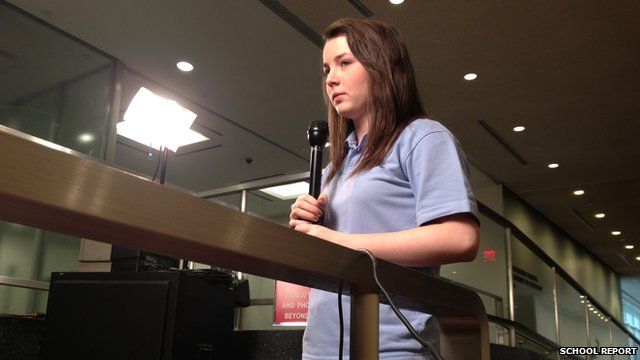 Malala Day: Holly reflects on meeting Malala
12 July 2013 Last updated at 19:56 BST
Holly from Bartley Green School in Birmingham has told Midlands Today what it was like to meet Malala Yousafzai at the UN.
Holly and her fellow reporter Lauren were at the UN to watch Malala deliver her historic address. The girls then had the chance to meet Malala after being given special passes by Gordon Brown, whom they had interviewed a few days before.
Then Holly did her first live 'down-the-line' TV interview.
"It was extremely nerve-wracking as no one there to interview me, just an ear piece so [there was silence] until they spoke to me," Holly said.