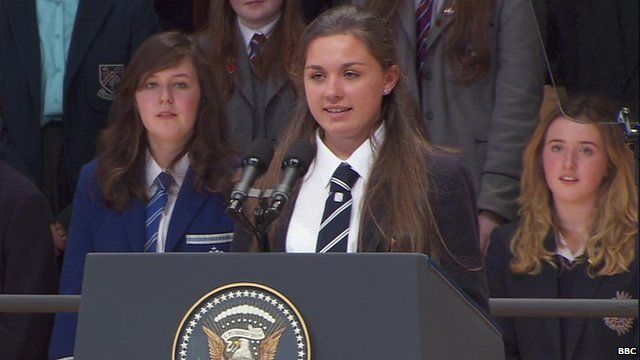 Obama's visit to Northern Ireland: Teenager aspires for peace
18 June 2013 Last updated at 13:59 BST
School Reporter Hannah from Methodist College Belfast was given the opportunity to introduce the First Lady and President Obama in Belfast.
Ahead of the G8 Summit, the President addressed a hall of young people to discuss their roles in achieving peace in Northern Ireland.
Hannah, 16, was given the honour after winning an essay-writing competition with her work entitled 'How to make peace permanent in Northern Ireland'.