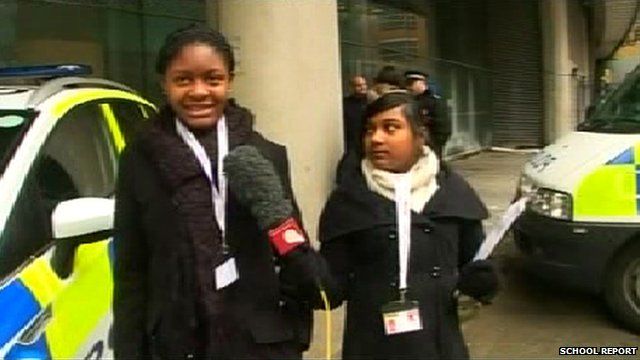 Protest training for British Transport Police
14 June 2013 Last updated at 10:18 BST
Protests, marches and demonstrations aren't unusual events in London, so the police have to be prepared to deal with them.
School Reporters from Bonus Pastor Catholic College in south London had the chance to investigate how officers from the British Transport Police learn what to do when working at a protest.
They got exclusive access to a training session in central London, where they spoke to officers and the people who were pretending to be protestors for the day.
The students also had a look inside an armoured car that the police can use to get to places that a normal police car might struggle to reach - and found out why the windscreen cost £14,000!