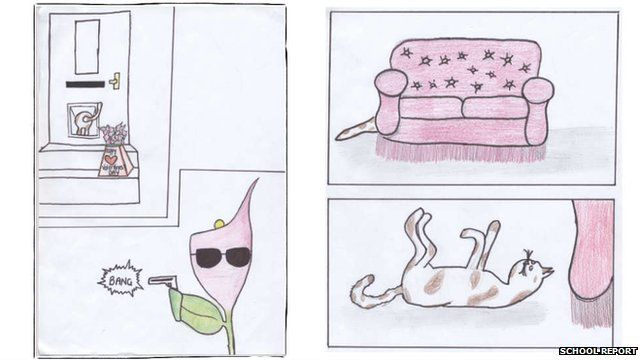 Cartoon news: School Reporters tell the news through cartoon strips!
5 April 2013 Last updated at 11:53 BST
School Reporters from Strabane Academy and St Mary's Limavady have found a new way of reporting the news - cartoons!
In the Verbal Arts Centre in Londonderry, the students worked with comic book artists Uproar, and a BBC Northern Ireland journalist to find the best news stories they could report in a three-frame comic strip just like newspaper cartoons.