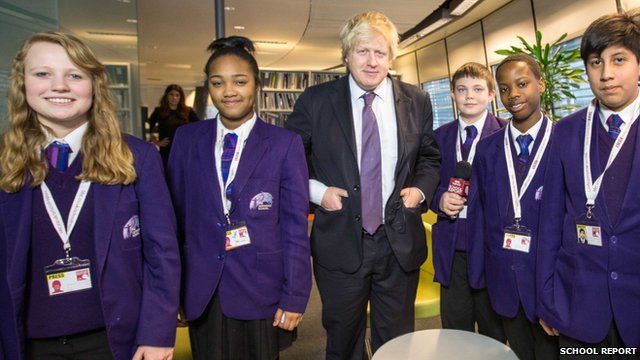 'The future presenters of Today' interrogate Boris Johnson
25 March 2013 Last updated at 12:36 GMT
BBC Radio 4's prestigious Today programme is well known for the persistent questioning of some of its most feared interrogators.
Following in the proud tradition of John Humphreys and co, School Reporters from The Norwood School in south-east London interviewed Mayor of London Boris Johnson about his political ambitions, probing away until they got their answer.
Boris described the students' questioning as "lethal", while back in the studio the impressive bunch were quickly dubbed "the future presenters of Today".