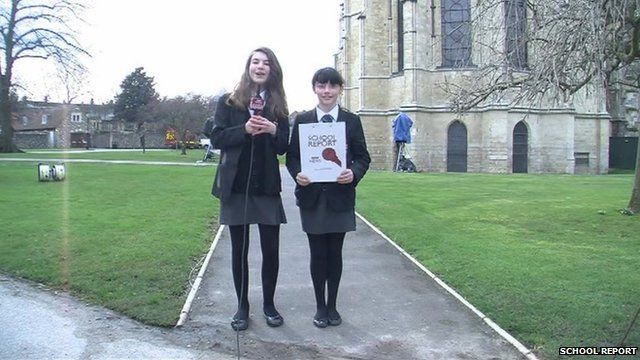 Backstage at Songs of Praise
26 March 2013 Last updated at 16:13 GMT
What goes on behind the scenes of a big BBC production?
The BBC's Songs of Praise production team arrived in Canterbury Cathedral to record their programmes for Palm Sunday and the Queen's Coronation in July.
With the Archbishop of Canterbury's Enthronement in preparation as well, the BBC's crew had a lot on their plate.
Sarah, 14, and Eilish, 12, from St Anselm's Catholic School in Canterbury took a look behind the scenes.