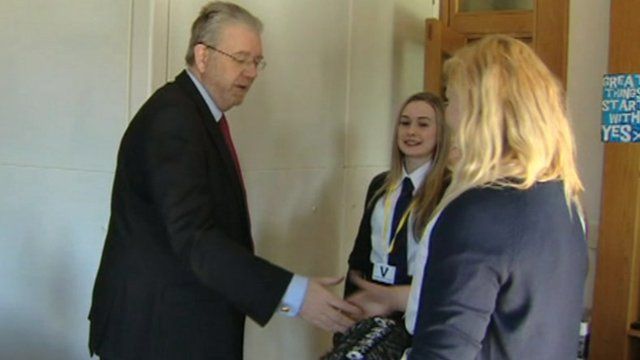 Scotland's new curriculum examined
21 March 2013 Last updated at 15:02 GMT
A new exam system has been introduced in Scottish schools, replacing Standard Grade and Intermediate qualifications.
The exams are part of the Scottish Government's Curriculum for Excellence, a new way of learning to help make pupils' lessons and subjects more joined up.
Pupils from the Gryffe High School in Renfrewshire, met the Scottish education secretary Michael Russell, to find out how the new system will work.