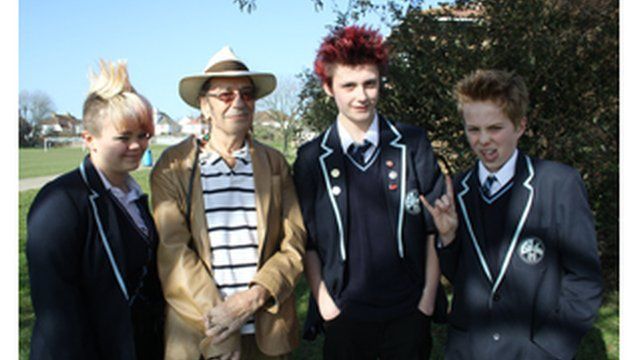 Students explore punk revival
21 March 2013 Last updated at 18:04 GMT
For teenagers in the 1970s living through gloomy economic times, punk music became a voice of dissent.
The Sex Pistols were selling out venues with anti-establishment songs - a raw reaction against the polished pop songs of the mainstream musical establishment.
But just last year Universal Records acquired the whole back catalogue of the Sex Pistols, a hint that punk is far from dead and is experiencing a revival.
For BBC School Report, Marlon, a student from Hove Park School in Hove who has his own punk band, has been exploring whether the punk revival amongst teenagers means history is repeating itself.