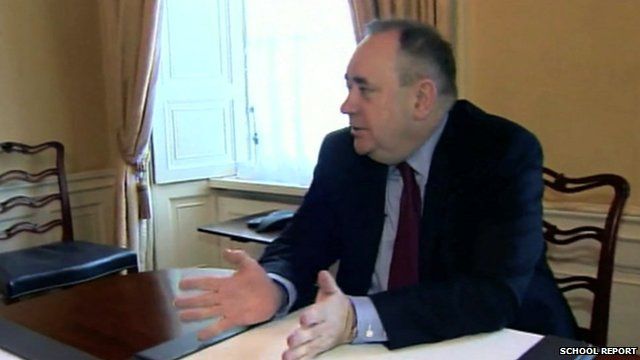 School Reporters grill politicians on Scottish independence
21 March 2013 Last updated at 14:46 GMT
In the Autumn of 2014, the people of Scotland will decide on the future of the country in a referendum on Scottish independence.
But what are the benefits of becoming independent, and what are the benefits of staying part of the United Kingdom?
Student Reporters from Duncanrig Secondary School in East Kilbride went straight to the top to find the answers.