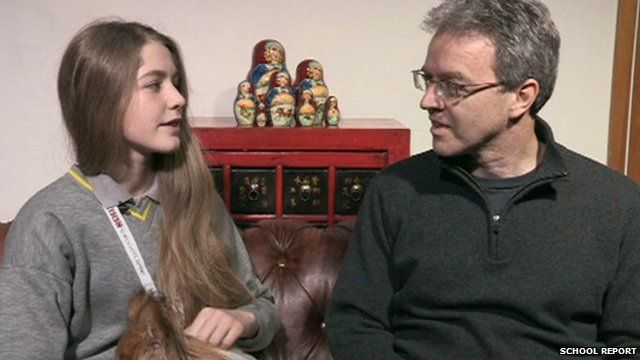 UK unemployment: My dad was honest over losing job
21 March 2013 Last updated at 13:05 GMT
The latest figures from the Office of National Statistics show that there are currently 2.52m unemployed people in the UK. While the number of people claiming Job Seeker's Allowance has fallen slightly, for those still seeking employment, the figures offer little comfort.
In this special film for School Report, 14-year-old Verity, a pupil at Comberton Village College in Cambridge, looks at how unemployment has affected her family.
Her father Tim was made redundant last November, and since then they have been adjusting to life where dad's at home and money is tight.