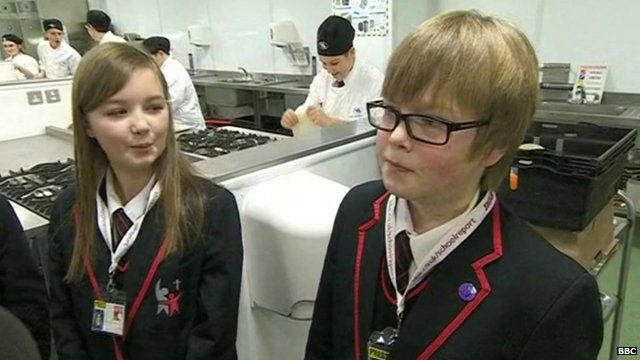 Students staff school restaurant at Samworth Church Academy
21 March 2013 Last updated at 09:56 GMT
A Nottinghamshire school has opened a restaurant where the food is prepared and cooked by students.
Samworth Church Academy has set up The Balcony which features a series of themed afternoons where students cook for members of the public and invite people in to taste their food.
Students described their School Report experience on BBC Breakfast.