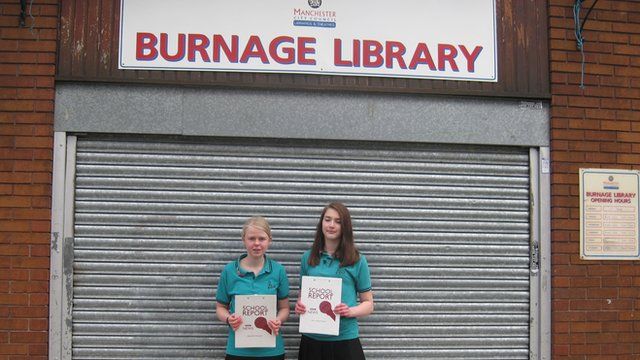 How important are libraries today?
21 March 2013 Last updated at 13:13 GMT
Manchester City Council has announced a series of proposed cuts affecting public libraries which will result in six smaller libraries closing across the city, which will be replaced by outreach libraries.
But what do the closures mean for young people - and with the growth of tablet computers, are libraries still as important today?
BBC News School Reporters Emily and Ellie from Parrs Wood School in Didsbury have been taking a closer look at libraries and what the future holds.