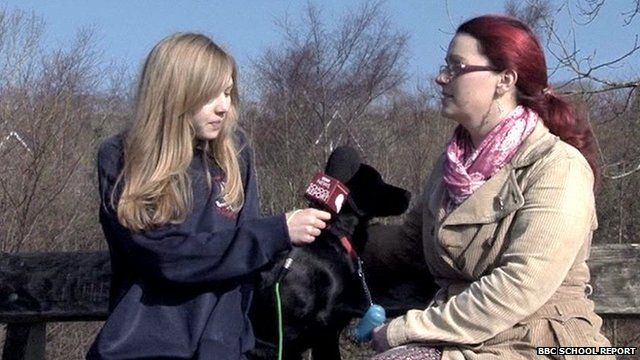 Focus on Gwynedd dog poo dilemma!
21 March 2013 Last updated at 12:00 GMT
School Reporters from Ysgol y Gader, Dolgellau in Gwynedd have been investigating how their local council is dealing with a dog-fouling epidemic - an issue affecting students on their walk to school and when playing sports on grassy areas.
Katie interviewed local dog owner Pip, who takes her dog Barney to the park. Pip spoke of her concerns that a ban on dog walking in the areas particularly affected would be unfair for responsible owners who always clean up after their dogs' mess.
The School Reporters also spoke to local councillors and patrol officers who are keen to take measures to ensure Gwynedd's residents do not have to keep watching their step.