Ken Livingstone warning over UK leaving European Union
20 March 2013

From the section

Home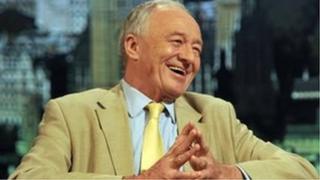 Ken Livingstone has said that he believes it would be wrong for Britain to leave the European Union.
Speaking to School Reporters at Queen Elizabeth's Girls' School in Barnet, along with Labour MP Tessa Jowell, the former London Mayor said: "There's a lot wrong with the EU but for an advanced economy like ours, not to be in it would be a disaster.
"Big foreign firms would not put their money in any country outside Europe."
Ms Jowell, the MP for Dulwich and Norwood and the Shadow Minister for the London 2012 Olympics and Paralympics, agreed with her fellow Labour politician, who served two terms as the capital's mayor before twice losing out to Boris Johnson.
"Yes, I do think we should be in the European Union," she said.
"I think the EU needs reform. It has changed dramatically since its creation, but we should remain a full-hearted member of the EU for the benefits which come with that membership.
"Our membership needs to be focused, not just on the eurozone but on the changing nature of economic opportunities."
The pupils also asked Mr Livingstone why young people should be interested in politics.
He replied: "For a lot of young people these days there's a lot more interesting things to do than listen to a load of stuffy old politicians.
"But politics has been the most fulfilling part of my life, other than my relationships with my family and my partners."