Pain and pressures of turning 13 in 2013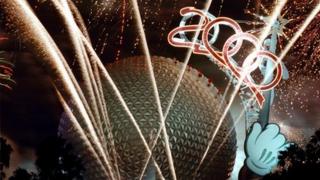 Scary, exciting, freedom, fun, maturity, responsibilities, lucky... and unlucky!
These are just some of the words used by students across the UK to describe the thought of becoming a teenager for a survey for BBC News School Report called "13 in 13".
While some cannot wait to embrace the new opportunities and are happy with impending adulthood, there are many who are dreading the added responsibilities and growing pressures of decision-making on their future.
"I think becoming a teenager is really intimidating as now we have to be mature and think of the future," said Rebecca from Bishop Hedley School in Wales.
Schoolmate Aisling added: "I think that the scariest thing about being a teenager is the fact that I have to make a lot of big decisions that will affect my life in the future."
An equally cautious Skerton Community High School student Myrthle said: "The scariest thing about being 13 is that people expect more from me and want me to do better in school and try harder in lessons."
In the build-up to School Report's News Day on Thursday 21 March, the students (or Millennium Babies) were asked 13 questions based on their feelings about a teenage world.
Key concerns for the students focused on exams and relationships (as well as having to do more chores around the house!) with "responsibility" a word regularly appearing in their list of anxieties.
Dealing with emotions was also a factor, with Connor from Lochaber High School saying: "I am looking forward to turning 13 as my hormones will be working." Reece of Duffryn High School in Newport said: "The biggest change is the fact that I realised that I am no longer a kid."
Morgan of Tasker Milward School in Pembrokeshire added: "I'm not sure if I want to become 13 because you get all moody."
Although other problems seem to be causing apprehension, Ailin, a reporter from Our Lady's School in Stamford, said: "I feel really sad when I turn older I'll forget everything that I used to do and have."
While many students fear the mighty transition, there are lots who are thrilled with the prospect of hitting their teens and delighted with the extra responsibilities, power and four-legged friends that brings.
"The best thing about turning 13 was that I got a horse," a student from Strabane Academy said.
Schoolmates Adam and Claire were happy with the thought of being taken "more seriously", while Emily from Mary Erskine School added: "I think it's great being 13 because you're old enough to have more freedom but young enough to have more fun."
Kadija of Copland School in Brent played it cool about turning 13 in June and appeared to be well prepared for some lifestyle changes. She said: "Even though you might become a bit big-headed at first, I think it will be good.
"It won't be that different but others will be thinking of me as a more responsible human being because I will be having to be reliable in my own decisions and I will have to choose my own path."
When asked about their prospects in another 13 years, Kadija added: "I see myself in a university, proud of myself and everyone will be congratulating me. I just hope it will be like that and I will have no regressions in my life because I will just be how I always wanted to be when I was a kid."
Whatever happens to these students, there is no escaping one consequence of getting older, as one reporter from Lochaber High School summed up.
Eoghan said: "I'm looking forward to turning 13 as I'll hopefully be taller."