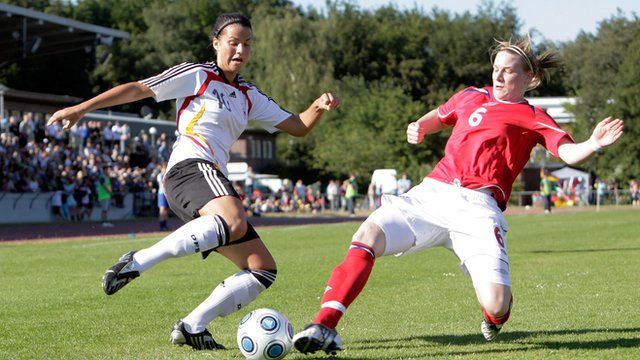 School Report tackles women's football
8 April 2013 Last updated at 11:17 BST
The new FA Women's Super League season is getting under way with the sport hoping to benefit from the increased profile of the sport since the London 2012 Olympics.
The BBC recently announced that it will be showing increased coverage of the sport this year and will also show England's progress at this summer's European Championships in Sweden.
School Reporters Ashlyn and Chloe from Holly Lodge Girls' College spoke to Liverpool [men's team] boss Brendan Rodgers, the Football Association's Kelly Simmons, Match of the Day editor Paul Armstrong and Liverpool women's player Gemma Bonner to find out more.