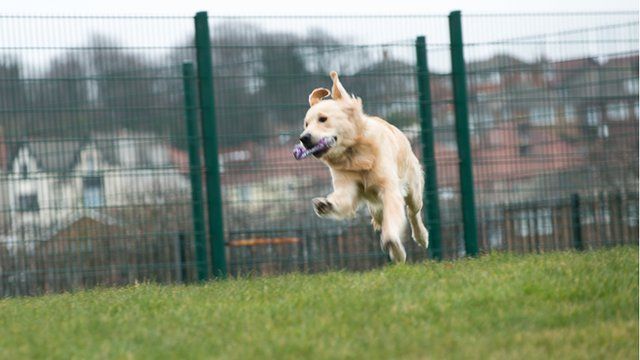 Puppy learns a lesson at school
27 March 2013 Last updated at 17:42 GMT
Puppies aren't usually found walking through the halls of a school at lunch time - but for guide dog in training Morris, it's all in a day's work.
Students at The Mosslands School on Wirral help care for Morris - and they're sure to make sure he has as much fun at school as they do.
School Reporters have been finding out what life is like for Morris and how the lessons he learns at school help him prepare for his future career.