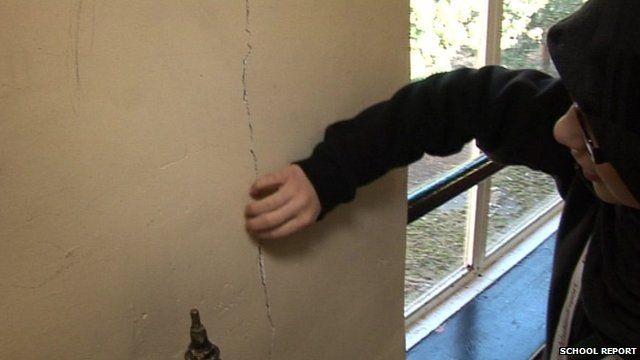 School buildings: London pupil renews calls for school rebuilding
21 March 2013 Last updated at 12:22 GMT
Year 8 student Khadija from Copland School in Wembley last year raised concerns to Prime Minister David Cameron about the state of her school. Mr Cameron wrote back to say that Copland had been placed on the priority school building programme.
But a year on, Khadija and her schoolmates are still waiting for the promised improvements.
We followed up with the Department of Education, to see what their plans are in terms of Copland School.
In a written statement, they said: "In the summer we wrote to Copland Community School to confirm that we expect to start working with them between July and September 2014...."Copland is one of 261 schools across the country in the worst condition that were successful when applying to the programme. All these schools will be rebuilt or have their condition needs met."