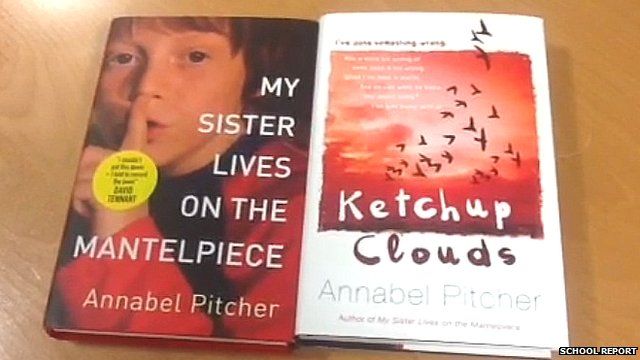 Award-winning author reveals route to success
21 March 2013 Last updated at 17:00 GMT
Award-winning author Annabel Pitcher has revealed how her second novel 'Ketchup Clouds' came about on a gap year abroad.
She also tells School Reporters from Manchester's Matthew Moss High School how it felt to have former Dr Who actor David Tennant narrate the novel as an audio book.
Ms Pitcher describes how she had started on many different books but never completed them. Her aim had been to write for young adults - and now she has written two books and is just finishing a third.
School Reporters also find out more her partner - a teacher at their school - and his involvement in her writing. She tells them how her mum, an English teacher, didn't like her book and that one of the characters is based on her bad-tempered sister.