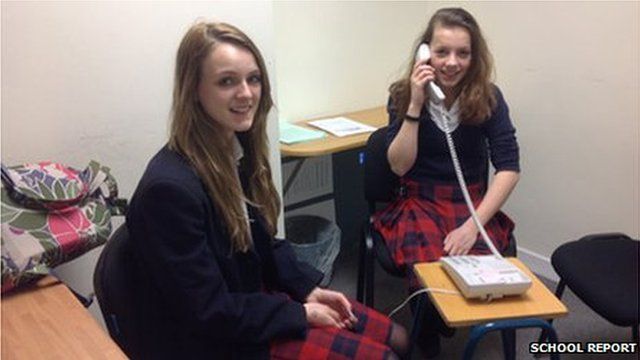 Scottish referendum: Scottish students debate right to vote
12 March 2013 Last updated at 18:01 GMT
A Scottish Government bill will be published to extend the franchise for the referendum to 16 and 17-year-olds. School Reporters from The Mary Erskine School have been looking into the issue of under 18s voting.
Coralie and Maria, both aged 14, from Edinburgh are studying and researching the issues of today's students and their understanding of politics.
They discussed terms that some younger people may not understand such as MSP and SNP with a presenter from BBC Radio Scotland and suggested how to improve young people's knowledge about the decisions being made by political leaders.