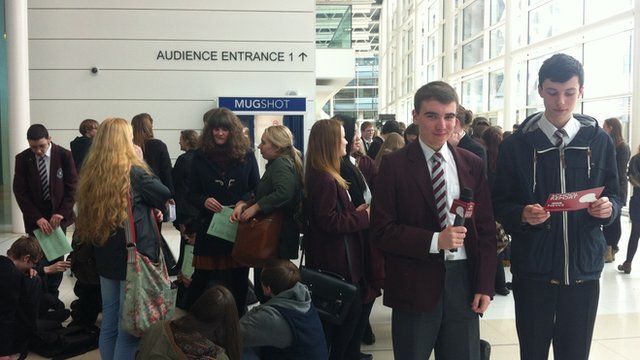 BBC Philharmonic Orchestra: 'Passion' needed to be top musician
11 March 2013 Last updated at 16:22 GMT
Pupils from Alsager School in Cheshire were given access behind the scenes to the BBC Philharmonic Orchestra in MediaCityUK, Salford.
Dan, Martin and their fellow pupils listened to a performance by the Orchestra before going to speak with musicians Peter and Clare Dixon.
They were told that "passion and desire" are crucial for people who hope to become professionals.