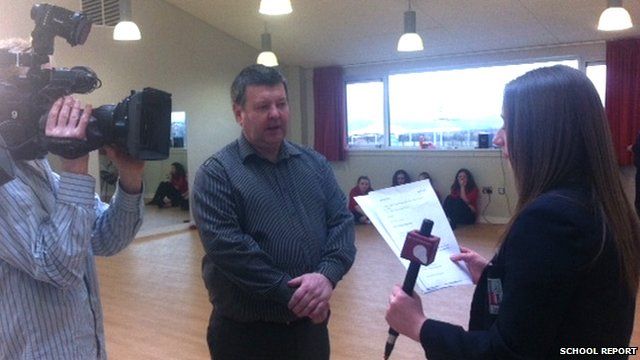 Scottish country dancing: Scottish tradition crosses the Irish Sea
15 March 2013 Last updated at 16:39 GMT
You might expect a report on Scottish Country Dancing to come from Scotland - well this one comes from Londonderry in Northern Ireland, where the activity has become so popular it may even become a permanent part of their PE curriculum.
The enthusiastic students have been taking to the trend with all things Scottish including kilts and bagpipes. As well as having fun, pupils are finding the dancing a great way to exercise and gain self-confidence.
School Reporter Rachel of Lisneal College skipped to it to find out more.
This report was broadcast on the 4 O'Clock Show on BBC 4 Extra