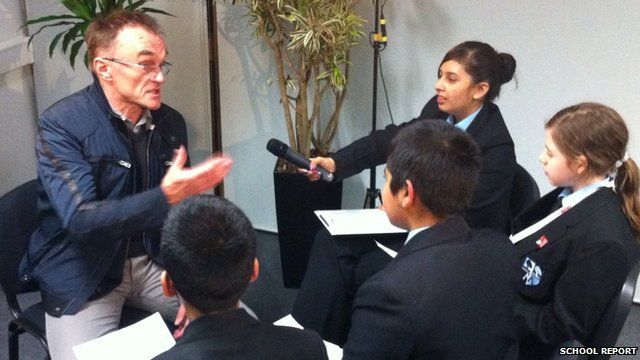 Danny Boyle's journey from truck driving to the Olympics
18 March 2013 Last updated at 10:45 GMT
School Reporters from Morpeth School in London made the most of their opportunity to interview Oscar-winning director Danny Boyle, the creative mind behind the 2012 Olympics opening ceremony.
Students interviewed Danny about his own school life, as well as his subsequent career path from unlikely beginnings and the pressure of directing the extravaganza at the Olympic Stadium for a global audience of millions.
Boyle explained how he originally wanted to be a priest but was inspired instead by his teacher to follow his heart to the stage. After a brief stint as a truck driver he broke into the media world, working in directing, television and film.
This report was broadcast on the 4 O'Clock Show on BBC 4 Extra