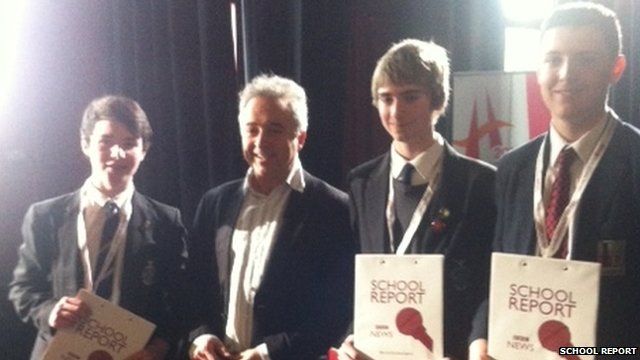 Q&A with Olympic ceremony writer Frank Cottrell Boyce
7 March 2013 Last updated at 11:00 GMT
Frank Cottrell Boyce, the man who wrote the opening ceremony for the London 2012 Olympics, tells School Reporters from Derry about his fear of school and why he didn't celebrate his 13th birthday.
The children's author is also playing a part in this year's Derry's City of Culture celebrations and has written The Return of Colmcille - a large-scale public event celebrating the Saint and the city and its people.
Reporters: Kane and Peter from St Columb's College and Daniel from Lisneal College.