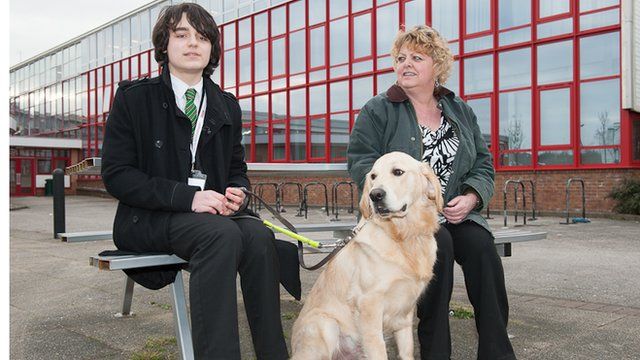 Guide dog Morris leads the way at Mosslands School
13 March 2013 Last updated at 16:56 GMT
Dogs aren't usually welcome inside school grounds but Morris, a golden retriever puppy, is a special case.
Morris is a regular at Mosslands School in Wirral where he is being trained to be a guide dog, with teacher Mrs Kemp and her pupils helping to put him through his paces to get him up to speed in his new life.
BBC News School Reporters have been finding out what it is like to have have a puppy in school.