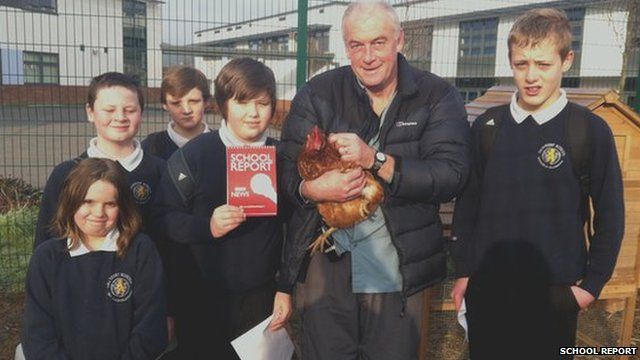 Ormesby School pupils set good eggs-ample at chicken club!
12 March 2013 Last updated at 16:35 GMT
Many pupils belong to clubs, teams and societies in school: the choir, hockey club, football club, drama club and even the stamp-collecting club are all commonly found in schools all around the UK.
But how many schools can say they have their very own chicken club!?
Pupils at Ormesby School in Middlesbrough have set a good "eggs-ample" by setting up the club to raise and look after chickens and they invited School Reporters into the coop to find out more.
This report was broadcast on the 4 O'Clock Show on BBC 4 Extra