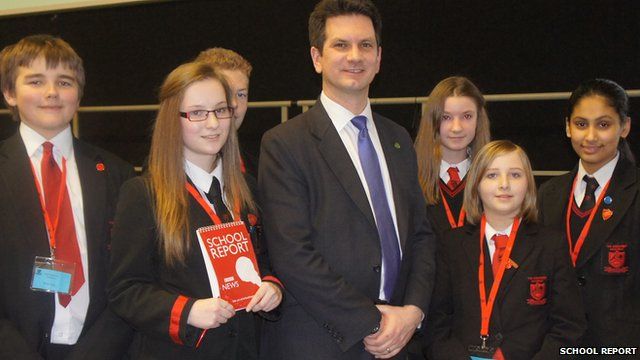 MP Steve Baker grilled about work experience
12 February 2013 Last updated at 12:14 GMT
The Highcrest Academy School Reporters Megan, Ellie, Prisilla, Charlotte, Jack and Adam grilled MP Steve Baker about work experience and GCSE plans in a wide-ranging interview on Thursday.
The MP for Wycombe was at the school for a mock parliamentary debate where sixth formers from four different schools played the front and backbenchers.
Pupils recreated the atmosphere of the Commons for the event which may be rolled out to other schools.