Practice News Day: Sign up for School Report's final trial run
5 February 2013

From the section

Home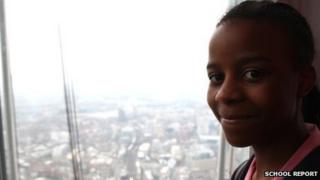 The fourth and final School Report Practice News Day of the 2012-13 academic year is just around the corner.
Friday 15 February will allow schools, teachers and pupils to hone their skills at preparing news items and meeting deadlines, ready for the main News Day on 21 March.
If you need some practical tips on how to put reports together, this page offers you a comprehensive guide.
As ever, School Report will run a live text commentary page all day to keep everyone up to date with all the reporting going on in classrooms around the UK and will arrange to contact your school for the latest news.
Here's what happened on January's Practice News Day.
Six months on
Highlights included Newcastle School for Boys interviewing Premiership players as part of their investigation into racism in football.
And students from Cedar Mount Academy in Manchester and Hameldon College in Burnley visited BBC studios and turned the tables by interviewing journalists.
You can produce news in video, audio, text or picture story formats.
And here's an example of a live TV piece from some veteran School Reporters at St Angela's Ursuline School who assessed the impact of the Olympic Games six months on.
For this month's Practice News Day, there are plenty of topics you could look into - and it really is down to you what you cover.
Here is our guide to what's coming up.
One area you could focus on is entertainment.
It's awards season, with 10 February seeing both the Bafta Film Awards ceremony in London and the Grammys in Los Angeles - and the Brits on 20 February. The Oscars will be awarded in LA on 24 February.
Maybe you could look at whether awards really affect what films and music people choose? Or is social media a better way of finding out about things you would like?
Keep in touch
And 10 February will see Chinese New Year celebrations for the Year of the Snake.
Are any students in your school celebrating? What different festivals are marked in your community?
The main News Day on 21 March will see students work to a 1400 GMT deadline to create video, audio and text-based news before publishing it on their school website by 1600 GMT.
So schools taking part in a Practice News Day might like to rehearse some of these elements, or just get to grips with the newsgathering and production side of the project - it is your call.
It may be that you have a local story you want to cover.
And if you have a topic, or perhaps a newsworthy interviewee which could be of wider interest then do let us know.
Schools may also run their own practice News Days on any date they choose if it is more convenient - again, just drop us a line.
Planning to take part?
Please let us know using this form so we can try to arrange to find out what you are up to on the day and give you a mention: