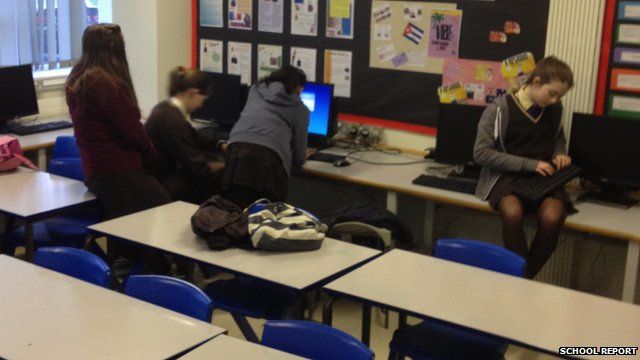 Gumley House student editor explains pressures of job
24 January 2013 Last updated at 15:43 GMT
The Gumley House Convent School in Isleworth got into the School Report spirit on Thursday, researching and reporting on a range of stories for Practice News Day.
Student Stella was editor for the day, and explained how she went about her task.
"At first it was quite pressured," she said. "But then I started to enjoy it."