Teacher resources: Top tips for researching news stories
Thorough research helps reporters get to the bottom of a story and it also ensures all the information is accurate.
Journalists need to be confident about their facts, and good research helps them when they go out to report.
There are lots of different ways you can research a news story and here are a few handy hints to help you get started.
ASK THE RIGHT QUESTIONS (TO THE RIGHT PEOPLE)
Speaking to people who can give you an insight into your story is a great way to carry out your research.
This might take the form of an interview with someone you want to use in your report, or it might be speaking to someone who is not directly involved with the story but who can give you some expert advice and information.
Think about what it is you want to get out of the person you are speaking to, and what questions you need to ask to get that information or viewpoint from them.
The best kind of questions to ask are usually open ones. These are the kind of questions where you get a fuller answer, not just a yes or a no. So ask "what do you think of the new skyscraper?" rather than "do you like the new skyscraper?"
Open questions are usually used by journalists because they encourage people to give more information. There are times when closed questions might be appropriate, perhaps if there is a specific fact that you are trying to check or a particular statistic you want to know is accurate.
Sometimes you'll need to ask a lot of questions to get the information you want.
And if someone isn't able to answer your questions, they may be able to suggest someone else who can. Good reporters will usually speak to several people, rather than relying on just one source.
THE INTERNET
Most people are well accustomed to conducting internet searches, but there is so much information available on the internet that it can sometimes seem overwhelming.
This is when it becomes helpful to narrow your search.
When using a search engine, remember to use quotation marks around a person's name, such as "David Beckham" or "Usain Bolt". This will help narrow down your search results.
Bookmark your most interesting and relevant results so you can return to them again. If you don't know how to do this, ask your teacher.
Another top tip for web searches is to use multiple words. For example entering just the word "turkey" will returns hits on the country and the bird. But if you type in "turkey christmas stuffing roast how long", your top hits will be for stuffed turkey.
For more handy web searching tips, have a look here.
Also, just as not every person you speak to is 100% reliable, not every story or report you find on the web will be completely accurate.
It is also important to remember that just because you have read it on the internet, it doesn't mean it is true, so always check your facts. Websites like Wikipedia can be useful starting points, but you should try to corroborate important facts with other sources.
News websites like the BBC's can also be a useful reference point. You can search through old stories using key words to get some background to a story.
SOCIAL MEDIA TOOLS
Lots of journalists now use Twitter as a newsgathering tool. It can be a great way to search for contributors, case studies and information on a story.
However, if you want to use Twitter as part of your journalistic research during the course of School Report you should think very carefully about safety issues and the age restrictions in place on the micro-blogging site.
Just like websites such as YouTube and Facebook, Twitter is aimed at people who are aged 13 and over. Within Twitter's pages on privacy is a section on their policy "towards children" which points out that "...our services are not directed to persons under 13... we do not knowingly collect personal information from children under 13".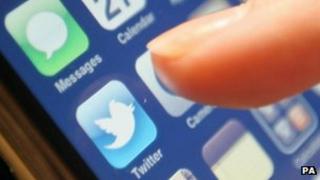 Any use of Twitter or social media for School Report purposes should comply with your school's social media policy, and we strongly recommend it is done in a supervised capacity.
You can choose which other Twitter accounts you would like to follow. Depending on the stories you are working on, you might want to follow, for example, your local newspaper, your local council, your local football club or journalists who tend to cover these type of stories.
You can also create lists in Twitter to group together related accounts which can be a really useful way to manage lots of information coming in. Here are some step-by-step instructions to create lists.
You can search Twitter in a similar way to searching Google, Yahoo or other search engines and this can help you find out crucial information and even potential interviewees.
An advanced search can be a really good way of narrowing down the information that's coming in on a particular topic.
People often use hashtags to help their tweets get found by other Twitter users with an interest in a particular topic or event. So, for instance, during Prime Minister's Questions, journalists may compose a tweet about the exchanges and end with #pmqs which other people can then search for to bring all the tweets mentioning #pmqs together.
It's vital that you treat Twitter just the same as any other source: just because something's on Twitter doesn't mean it's true!
Hoax accounts are common, and sometimes a Twitter user will pretend to be a famous person for the purposes of trying to arrange a face-to-face meeting. This is obviously dangerous and you should not allow yourself to be talked into a meeting with someone you do not know.
Twitter uses blue ticks in profiles to verify many official accounts.
For some simple tips to ensure you use Twitter safely see here.
DON'T FORGET LIBRARIES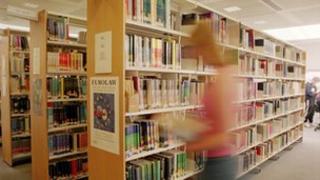 The internet is an amazing tool, but don't forget there's a wealth of information in books as well.
Get to know your subject inside out by reading up before you interview someone.
Looking through recent and old newspapers or magazines can also be useful, and you can see how other journalists have covered the same or similar stories.
Librarians can help point you in the right direction and help you figure out the best tools to carry out your research.