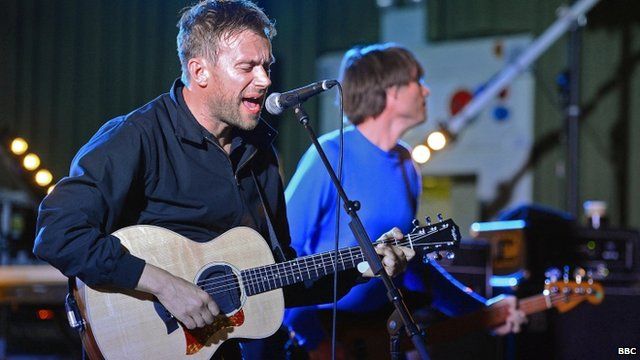 BBC turns 90: Youth of today look 90 years into the future
14 November 2012 Last updated at 10:23 GMT
On 14 November 1922, the BBC made its first ever radio broadcast from Savoy Hill in London. Ninety years later there are more than 60 BBC radio stations across the UK and, indeed, the world.
On 14 November 2012, at 17:33 GMT, all those radio stations are going to reunite for a one-off broadcast to celebrate 90 years of BBC Radio with a special musical message from musician Damon Albarn, who has remixed listeners' messages to the future into a track which will be broadcast worldwide across 58 regional and 27 world stations.
So if you could talk to the audience of the future, people listening 90 years from today, what would you say?
Whether it's listening to Flo Rida songs, looking back on their successful radio careers or desperately avoiding being put in a home, the teenagers of today have some interesting plans for what they'll be doing in 90 years' time.
Tune in to listen to what School Reporters from Bath Community Academy have to say to audiences of the future as they got involved in Radio Reunited.