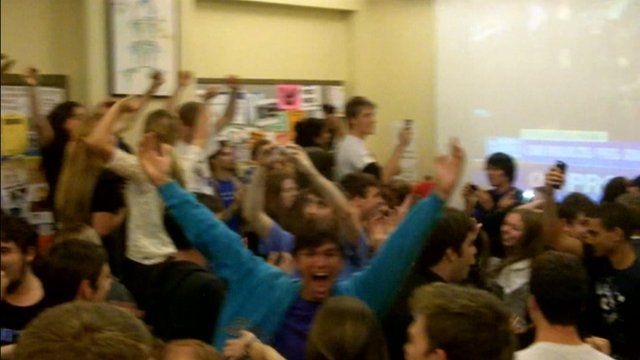 US election: The moment that Obama victory was confirmed
7 November 2012 Last updated at 18:21 GMT
With the 2012 US presidential election predicted to be one of the closest in living memory, tension was in the air across the country as the results came in.
But with the swing states gradually falling in Barack Obama's favour, things seemed to be shifting in the Democratic Party's direction.
And School Reporters from Bangor Grammar School captured the moment when US media declared him the winner, with students from Georgetown University going wild as the news was announced!