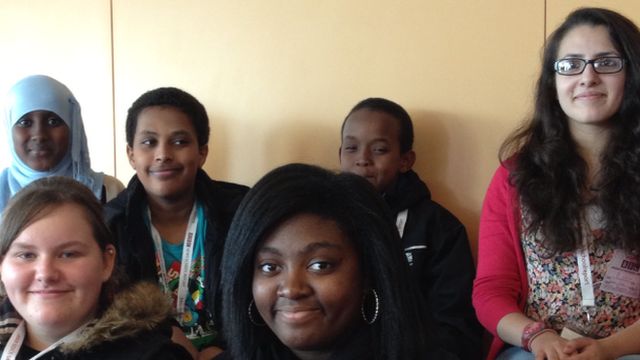 'If I were president...' - UK pupils offer their advice to Obama
7 November 2012 Last updated at 10:21 GMT
After a closely-fought battle, the 2012 US presidential election was won by Barack Obama to ensure four more years of Democrat rule.
But the news will make waves well beyond the States.
Students Yasser, Zubaydah, Dilan, Georgia, Lauren and Khalid from Northumberland Park Community School in Tottenham discussed what they would do if they won the US election with reporters from BBC World Service programme The World.
And whether it's "keep your promises", "make everyone happy" or "halve the deficit", the pupils were full of advice for Mr Obama, including some tips on how to relax from the stresses of being the leader of one of the world's remaining superpowers.
"I could go trampolining with normal people," said one pupil, while another said they'd buy some high-heel shoes - just because they could!
PRI's The World is a co-production between the BBC World Service, PRI and WGBH Boston.