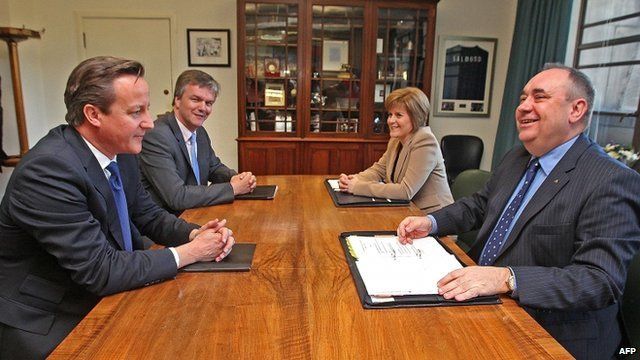 Scottish independence: Vote 'will boost young people's interest in politics'
18 October 2012 Last updated at 12:46 BST
2014 will see a historic vote take place in Scotland to decide whether the country should gain independence from the rest of the UK.
As part of the deal agreed by Prime Minister David Cameron and Scottish First Minister Alex Salmond, 16 and 17-year-olds will be allowed to vote, unlike in general and local elections.
BBC Radio 4's You & Yours discussed the issue on their programme, and School Reporters Lydia, John and Christie from Bishopbriggs Academy in Glasgow offered their views on whether young people should be allowed to have a say in such an important vote.
Pupils from Bishopbriggs Academy were also involved in interviewing Alex Salmond about this issue earlier in the year.