Teacher resources: How to pick a 'top line' for your report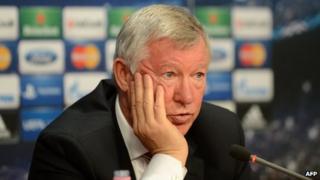 If you've done a great interview, you want to sell it to your readers as well as you can.
That's why it's so important to get your "top line" right.
The top line is the first sentence someone sees and could be the difference between them reading on or going to another story.
Every news story needs a top line.
So here are my top tips for making sure you get the maximum impact from your interviews.
FINDING YOUR INTERVIEWEE
To get a good top line, you will normally need a good interviewee. It might be someone you already know. Journalists keep a contacts book (or a digital equivalent) with all the names and numbers of people they have spoken to during their careers.
But even if you don't have one of these yet, you can track down numbers and contact details with some research.
Or you might get the chance to attend a press conference, or speak to a sportsman or woman in the mixed zone after a match.
Why not read School Report's guides to getting celebrities and sportspeople involved in the project, and also check out the activity on picking the right interviewees for your story.
PLAN AHEAD
You might be after a specific piece of information, talking about a match that has just taken place or conducting a wide-ranging interview on an array of topics.
It's good to think about your potential top lines before you begin the interview. What are the most interesting answers you hope to get from your interviewee? What have they already said about the subject? Try to get a fresh angle, not just go over what they've already talked about before.
Make sure you ask the questions that are likely to produce interesting answers, because that will be your top line.
Check out School Report's interviewing masterclass for some more tips on actually carrying out the interview.
WORKING IT OUT
Let's now pretend you've done the interview and transcribed (ie typed out) the quotes. How do you decide on your top line?
Think about it like this: you are about to meet a friend and tell them about the interview. What one part of the interview would you pick out to get your friend's interest?
That's your top line.
Often this will be instinctive and you'll know your top line straight away. That kind of hunch is often the best indicator.
Take this story about David Sullivan and David Gold taking over West Ham - the top line was obvious. Sullivan told me they had sealed the deal after weeks of speculation.
Alternatively, you might sometimes want to chat to a colleague to get their advice on your best line. This can be good, although beware of asking too many people, as each might have a different idea and that will be confusing for you.
Remember there isn't always a right and wrong answer - journalists will often disagree over the best top line, but trust your instincts and make sure you can back up your decision with good reasons.
GOOD QUOTES MAKE GOOD STORIES
If there was a particularly good quote in your interview, it's good to include this in your top line.
It's relatively rare for sportsmen to publicly criticise each other but can make for a good story when they do let their true feelings show.
So when Formula 1 world champion Sebastian Vettel called one of his fellow drivers an "idiot" after a crash, it was no surprise that journalists picked out his comments as a good top line.
The headline for the story was: "Sebastian Vettel criticises 'idiot' backmarker in Malaysian GP" - it's so much more enticing than "Sebastian Vettel criticises backmarker in Malaysian GP": that one word makes all the difference.
And the introduction of the story got straight to the point, reading: "Sebastian Vettel described one of the backmarkers in the Malaysian Grand Prix as an "idiot" after a collision cost him fourth place."
WORD OF CAUTION
Avoid being sensational and exaggerating. You want as enticing a top line as possible, but you also have to be accurate and fair to the person you've interviewed - especially if you work for the BBC!
Also avoid using "journalese", which are phrases you would never use in everyday speech, such as "slammed", "blasted" and "axed".
GET WRITING
Remember to start your top line sentence with the key part of the story.
As an example, let's look at the announcement of England's squad for their World Cup 2014 qualifiers against San Marino and Poland.
The story starts with the key and interesting information: "Stoke's Ryan Shawcross and Tottenham's Aaron Lennon have been recalled to the England squad for the World Cup qualifiers against San Marino and Poland in October."
You wouldn't have wanted to say "England have named a 25-man squad for their World Cup qualifiers..." or, for instance, "Joe Hart is once again named as one of England's goalkeepers for their World Cup qualifiers..."
These would be boring ways to start the story, and in the second example it's not really "news" - nothing has changed.
That just about covers it. Now go out, get some good interviews and nail those top lines.
And have a crack at School Report's activity about how to pick a top line got a bit of extra practice.
Good luck!