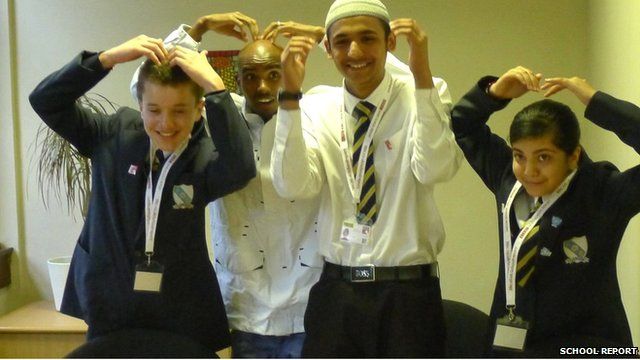 Mo Farah speaks to School Reporters at his old school!
26 September 2012 Last updated at 12:50 BST
After his triumph at the 2012 Olympic Games this summer, double gold winner Mo Farah made the journey back to his old school, Feltham Community College, to meet students and staff at the place where his early talent was first recognised.
The 29-year-old spoke to current students Kirran, Ben and Saed about his journey from Feltham to the Olympic Stadium.
He started by telling the School Reporters how it felt to win the 5,000m and 10,000m gold medals, and explained that despite his current success, even he had struggles to overcome during his school career.