Paralympics 2012: Charlie's Paralympic Diary - Day 12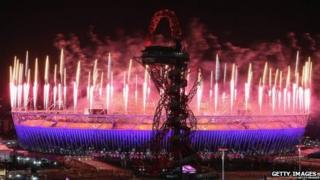 Sadly London 2012 has now ended. It has been a remarkable two weeks. We have witnessed high and lows, the successes and the failures, but most importantly it has been GREAT Britain's most successful Games.
I think what makes GB's achievements even more incredible is that they were accomplished in front of a home crowd.
I feel extremely privileged to have been associated with this great event. I will never forget these games and the involvement I had in them. I'm truly grateful to have been able to do something like this, and I hope it wont be the last time that I will be involved in sports journalism.
My top 5 highlights of the London 2012 Paralympic games are:
David Weir winning all of his races.
Hannah Cockcroft smashing the 200m.
Jonnie Peacock being victorious in the 100m
Ellie Simmonds bagging four golds, one silver and a bronze.
Being given the chance to go down to the Olympic park and appear on 5Live as well as interviewing Tanni Grey Thompson - very special moments for me.
It's also been a great Games in terms of record breaking, as 421 Paralympic records have been broken, along with 251 world records!
ParalympicsGB also smashed the medal total they were hoping to achieve, which was 103 medals, they managed a magnificent 120! That total is the highest GB have ever achieved.
One thing that has really been highlighted throughout the 2012 Games is that life can be hard, but that no matter where you come from or who you are, you can still achieve, because there is always a way around a problem. You can always find a way.
Hopefully these Games will make people realise that no matter what your disability or impairment, with hard work and the right attitude you can become great and fulfil your potential and live a full life.
Disability is an attitude and not an obstacle.