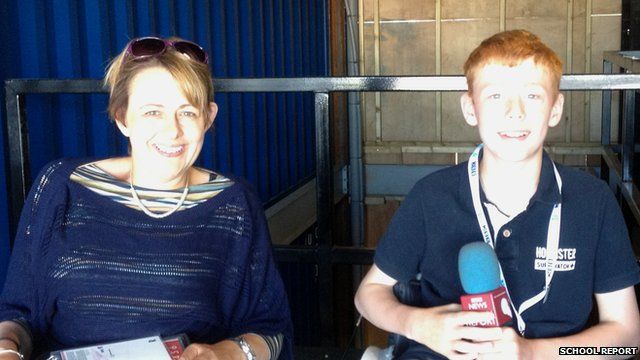 Paralympics 2012: Baroness Grey-Thompson says Games 'will change attitudes to disability'
7 September 2012 Last updated at 16:03 BST
School Reporter Charlie from Hastings High School in Leicestershire managed to get an interview with Paralympic legend Baroness Tanni Grey-Thompson when he joined the BBC Radio 5 Live team at the Paralympic Games.
Charlie, who has been writing daily pages for the School Report website during the Games, picked up some tips to improve his wheelchair racing technique, and they shared their highlights of the Games.
Baroness Grey-Thompson is positive that the Games will continue to change attitudes about disabled people.
"I think there will be more understanding that being disabled doesn't mean you're a benefit scrounger or you're workshy," she said.
"Hopefully it will open up the public's mind a bit more to think 'OK you're disabled, but it's not all bad and it's not all tragic and it's not all sad, actually there's lots of things that you can do'."