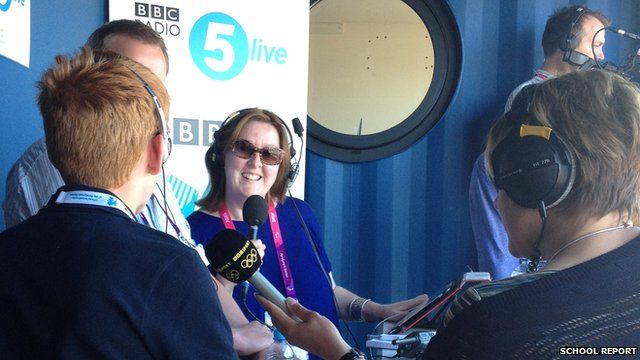 Paralympics 2012: School Report pundit talks to Radio 5 live!
7 September 2012 Last updated at 14:09 BST
Charlie from Hastings High School in Leicestershire has been writing about the Paralympic Games for the School Report website every day.
And he was invited onto BBC Radio 5 live's programme from the Olympic Park to appear as a live guest and discuss the Games with presenter Shelagh Fogarty.
"I'd like to be a journalist and this has been a great learning curve," he told them.
"I've blogged every day about the Paralympics and the different athletes involved... I had to learn a bit about what the different sports involve and the different athletes and how they cope with their disabilities."