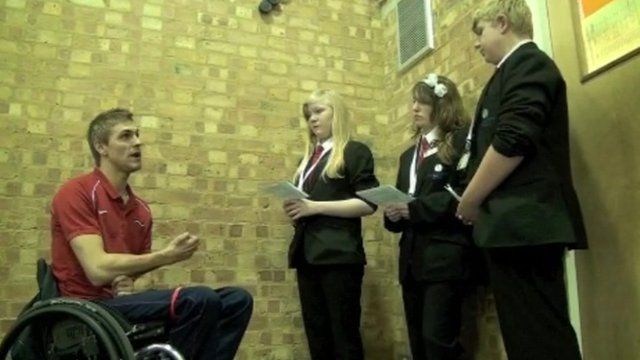 Paralympics 2012: GB wheelchair rugby captain Steve Brown on his new direction
8 September 2012 Last updated at 08:03 BST
With the chance to lead the GB wheelchair rugby team at this year's Paralympics, Steve Brown explains how he made the most of life after an accident seven years ago led him on a drastically different course.
Brown told students from the Isle of Sheppey Academy how - in his words - "losing two-thirds" of his body left him feeling that his dreams had gone "out the window", but he turned this around to achieve new goals.
The wheelchair rugby captain discusses with the School Reporters his hopes to use his experiences to encourage involvement in the sport beyond 2012.