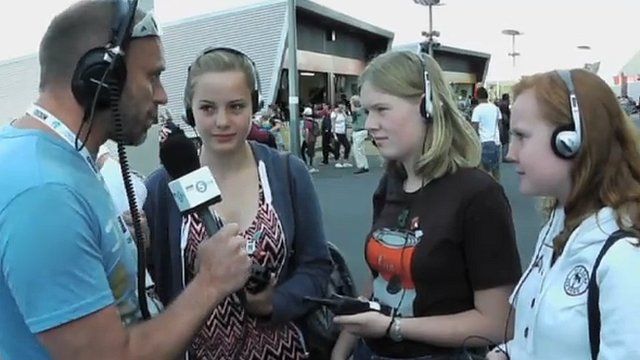 Paralympics 2012: School Reporters shine on Radio 5 live
4 September 2012 Last updated at 17:56 BST
Yasmin, Ella and Lyra from Blackheath High School were excited to be asked for an interview live on BBC Radio 5 live!
The School Reporters, who had been reporting on the action from the Paralympics, described the buzzing atmosphere there.
The students spoke to retired Paralympic swimmer Marc Woods about the importance of the Paralympic Games and their experiences.