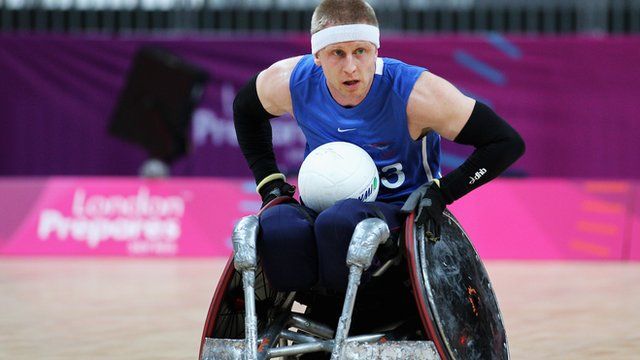 Paralympics 2012: GB star Aaron Phipps on 'smashing people out of their wheelchairs'
6 September 2012 Last updated at 08:45 BST
Wheelchair rugby player, Aaron Phipps answers a few questions from School Reporters Megan and Izzy from Hounsdown School as he receives his Paralympic kit - all 94 pieces of it!
Phipps tells School Reporters about his excitement on hearing he had made the team, and having to keep it a secret despite shedding tears of joy.
He discusses his love of the contact sport and learning to be a team player after taking on wheelchair rugby as his main sport, replacing his previous dedication to wheelchair racing.