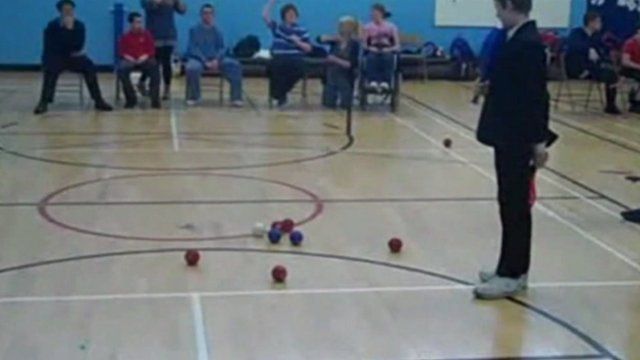 Paralympics 2012: A beginner's guide to boccia
3 September 2012 Last updated at 17:10 BST
Boccia is one of a select few sports in the Paralympic Games without an equivalent in the Olympics, so may be somewhat unfamiliar to some sports fans.
But at John Grant School - a school which caters for students with various degrees of learning difficulties - they are experts in the sport and run a lunchtime and after-school boccia club.
School Reporters William, Chris, David and Casey are all boccia officials and have produced this video as well as writing a handy guide, explaining all the rules, tactics and skills you need to play boccia.