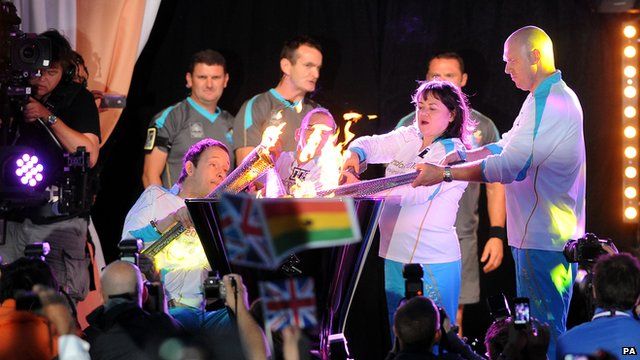 Paralympic torch relay: Celebrating the flame
29 August 2012 Last updated at 16:57 BST
People from around the UK have been celebrating the Paralympics, with each nation lighting a special flame.
The four flames were brought together in Stoke Mandeville before beginning a 92-mile journey to the Olympic Stadium in London.
School Reporters have been out covering the events and have teamed up to make a special radio report.