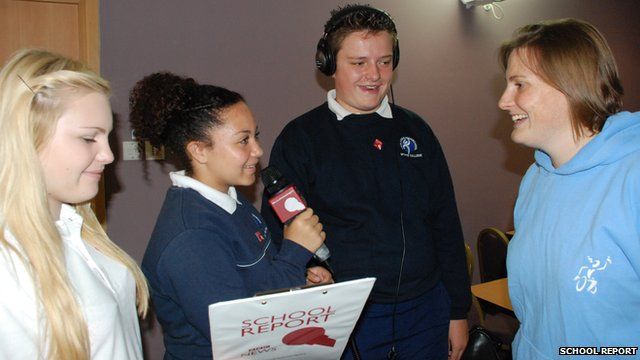 Paralympics 2012: Stoke Mandeville's modern-day support for the Games
28 August 2012 Last updated at 17:48 BST
The Stoke Mandeville Games for wheelchair athletes first took place in 1948 and are widely seen as the forerunner for the Paralympic Games.
When School Reporters Jasmine, Ria and Luke from Lealands High Schoolin Luton learned about the history of Stoke Mandeville during a school assembly, they decided to investigate further.
They visited Stoke Mandeville stadium and they got the chance to interview Georgina Friend, who works at the National Spinal Injuries Centre and is now volunteering at the Paralympics with the GB wheelchair rugby players.
Georgina hopes to have as many as 25 patients in action in London.