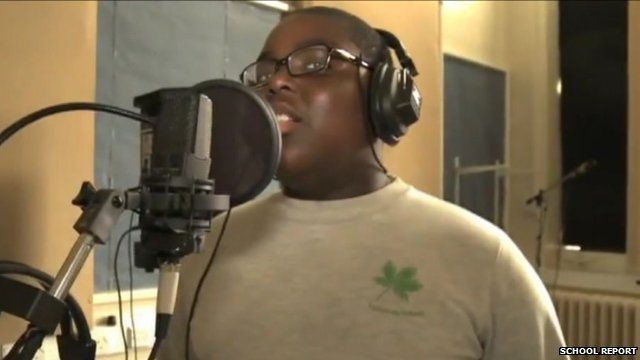 London 2012: Greenvale School pupils put sporting dreams to music
29 August 2012 Last updated at 11:19 BST
Inspired by the summer of sport taking place in the UK, the students from Greenvale School in Lewisham have made a special video to showcase their perspective on London 2012 and the Olympic and Paralympic Games.
Pupils at the school for young people with severe learning difficulties got the chance to record a song - called Olympic Dreams and written by teacher Craig Ashby and his students - in a studio.
It sums up their feeling about the Games and how they have inspired the pupils to achieve their dreams.