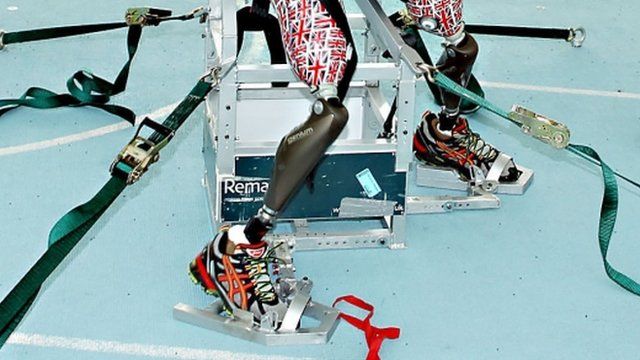 Paralympics 2012: Getting tied down at the Paralympics
31 August 2012 Last updated at 08:18 BST
Hundreds of thousands of tickets have been sold for the Paralympic Games, but School Reporters from St Columba's Catholic Boys' School recently met a group of young people who will be watching the Games from an extraordinarily privileged position.
Three members of Bexley Athletic Club in Kent have been picked to be part of the Games' 'tie-down crew', whose job it is to secure Paralympians in their specially adapted chairs before they compete in throwing events like the javelin or discus.
Reporters Alex, Olly, Patrick, Mike and Daniel went to the athletics track to meet members of the crew and find out more about their job.